Military and First Responder Bonus Program at Palmetto57 Volkswagen in Miami, FL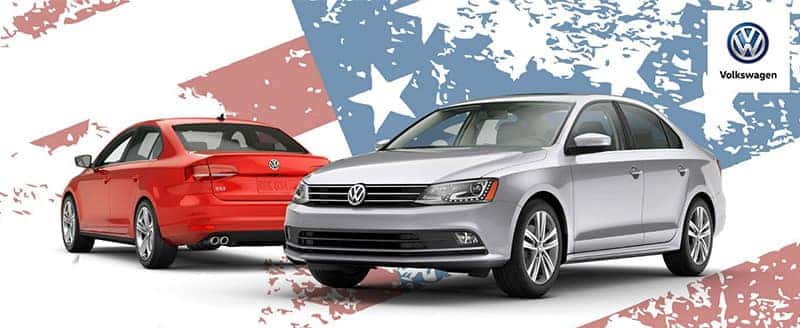 There's no way we can fully repay the sacrifices of our service members, police, firefighters, and emergency responders. That's why we offer a small token of our gratitude with our military and first responder bonus on new Volkswagen cars.
Palmetto57 VW of Miami Thanks Service Members With a $500 Bonus
Program Description:
During the Program Period, as set forth above, VWoA will pay a Military & First Responders Bonus amount (the "Program") as outlined in Section 2 towards the lease or purchase of select new and unused Volkswagen models as outlined below.
The following and their household family members may apply to this program.
Military
Active Duty U.S. Military (Army, Navy, Air Force, Marines, National Guard, Coast Guard and Active Reserve)
U.S. Military Veterans* (within 24 months of active duty)
U.S. Military Retirees*
---
Active First Responder
Eligible Occupations:
Police Officer, Sheriff/Sheriff's Deputy, Correctional Officer, State Trooper, Federal Law Enforcement Officer, Firefighter (career or volunteer), EMT, Paramedics, 911 Dispatcher/Operator
Ineligible Occupations:
Retired First Responders, Registered Nurse, Ski Patrol, Community Emergency Response Team (CERT) members, Volunteers in Police Service (VIPS), Search and Rescue, Emergency Management Volunteers.
---
*Veteran: Someone who has served in the active military and has been discharged or released under conditions other than dishonorable
*Retiree: A former member of the military that has served 20 or more years in the military
Documents required at time of sale:
Completed and signed Military & First Responder Claim Form
Customer Proof of eligibility:
Military: Leave and Earnings Statement (LES), Military ID Card, DD-214 Veteran ID, DD Form 2 Retired ID (blue colored)
First Responder: Department-issued ID
Clarifications:
a. This VWoA Bonus amount may be used in conjunction with other VWoA National programs (Lease/APR/Dealer Cash).
b. Volkswagen Fleet Incentive ("VFI") and VWoA Fleet Customers are excluded from this program and are not combinable.
c. Dealer Employee Purchase Program (DEPP), Friends & Family Program, Partner Purchase Program, Contractor Program, and future loyalty/conquest programs are combinable with this Program.
d. Vehicles enrolled in the 2020 or 2021 VW Customer Mobility Program and sold as KOS 6 or KOS 9 are eligible for this VWoA Bonus.
e. This VWoA Bonus is only applicable to one bonus amount per VIN.
f. Military & First Responder customers are eligible to purchase/lease up to two (2) Volkswagen vehicles per year through this program.
*Volkswagen of America, Inc. will pay a $500 Military and First Responders Bonus for qualified active duty U.S. Military service members, U.S. Military Veterans within 24 months of active duty, U.S. Military retirees (Retirees must have served 20+ years in the military), First Responders (Police Officer, Sheriff/Sherriff's Deputy, Correctional Officer, State Trooper, Federal Law Enforcement Officer, Firefighter, EMT, Paramedic, 911 Dispatcher/Operator) and their family household members who purchase or lease a new, unused MY15-MY22 Volkswagen model (excluding Golf R) through participating dealers from January 4, 2022 to January 3, 2023. Proof of military/first responder eligibility and residency of family household member (if applicable) required. Bonus applied toward MSRP and is not available for cash. Fleet customers are not eligible. One bonus per VIN. Eligible customers may receive this bonus on up to two Volkswagen vehicles per year. See your local Volkswagen dealer or, for general product information, call 1-800-Drive-VW.